The (Christian) Music that Shaped Me – Part 9
(In this series I've been sharing music that has been influential to me, personally. My hope is twofold: First, that some of my younger friends will be able to appreciate "from whence we've come" and to be encouraged to continue to seek fresh ways to communicate their faith through music. Second, that those of my generation will enjoy looking back a bit, but more than that, I pray that we will continue to recognize and encourage the creativity of today's Christian musicians. Here's where you can find the Introduction, Part 1, Part 2, Part 3, Part 4, Part 5, Part 6, Part 7 and Part 8.)
---
Many years ago a job change required a friend of mine, who was also one of the guitarists and singers from my church, to move to another city. On one of his visits back to the area I asked him about his new church and how things were going there. He said he liked it fine, but that it was good to be back where we did "big music."
I liked that. I knew what he meant, and I took it as a compliment.
I had been patterning most of our worship music after one particular artist and worship leader who had a profound effect on me.
In Part 4 of this series I mentioned that I had a recurring dream about returning to my little home church with an awesome band patterned after the big sound of Blood, Sweat and Tears playing music dedicated to God. My timing was all wrong, but in the early to mid '90s I think Christian music got as close to that dream of mine as it will ever get. The leader was Ron Kenoly.
His music was an exciting blend of choir, horns, instrumental and vocal solos, all playing intricate arrangements with a tight rhythm section. The musicians were the best in the business. His worship music had all the characteristics that I love about big band music: interesting and powerful ensemble playing and singing, with the freedom for soloists to create excitement on the fly.
His band typically included two of the best musicians you will ever hear in any genre: the amazing Justo Almario on sax & flute, and the incomparable Abraham Laboriel on bass. These men are artists on their instruments and they exude the joy of playing for their Creator. Take a few minutes and listen to this clip of a live performance of Ancient of Days. If you take the time to listen to the whole thing, which I recommend, notice the details of the arrangement. Notice how the whole thing builds, breaks down, and builds again. Notice the little variations in the turnarounds, the rhythms, and chord structure. If you don't want to take the time to listen to the whole thing, start it about 3:00 for the instrumental break down featuring their percussionist Alex Acuña, Justo on flute, then Abraham on bass. It's awesome!
I never got tired of doing that song! My only problem is that I can't sing like Ron Kenoly!
There's no question that musical styles and tastes change over time. If the music of the church is going to touch the hearts and minds of this generation it must naturally change as well. While the "big" music of Ron Kenoly still stirs my soul to its core, the trend for churches has moved to music that is less "big." The band for last Sunday's service at our church was drums, acoustic guitar and bass with 3 singers. They sounded great! The band was tight. The service was moving and worshipful.
Some folks miss singing the old hymns. I don't. Not really.
What I miss is the horn section!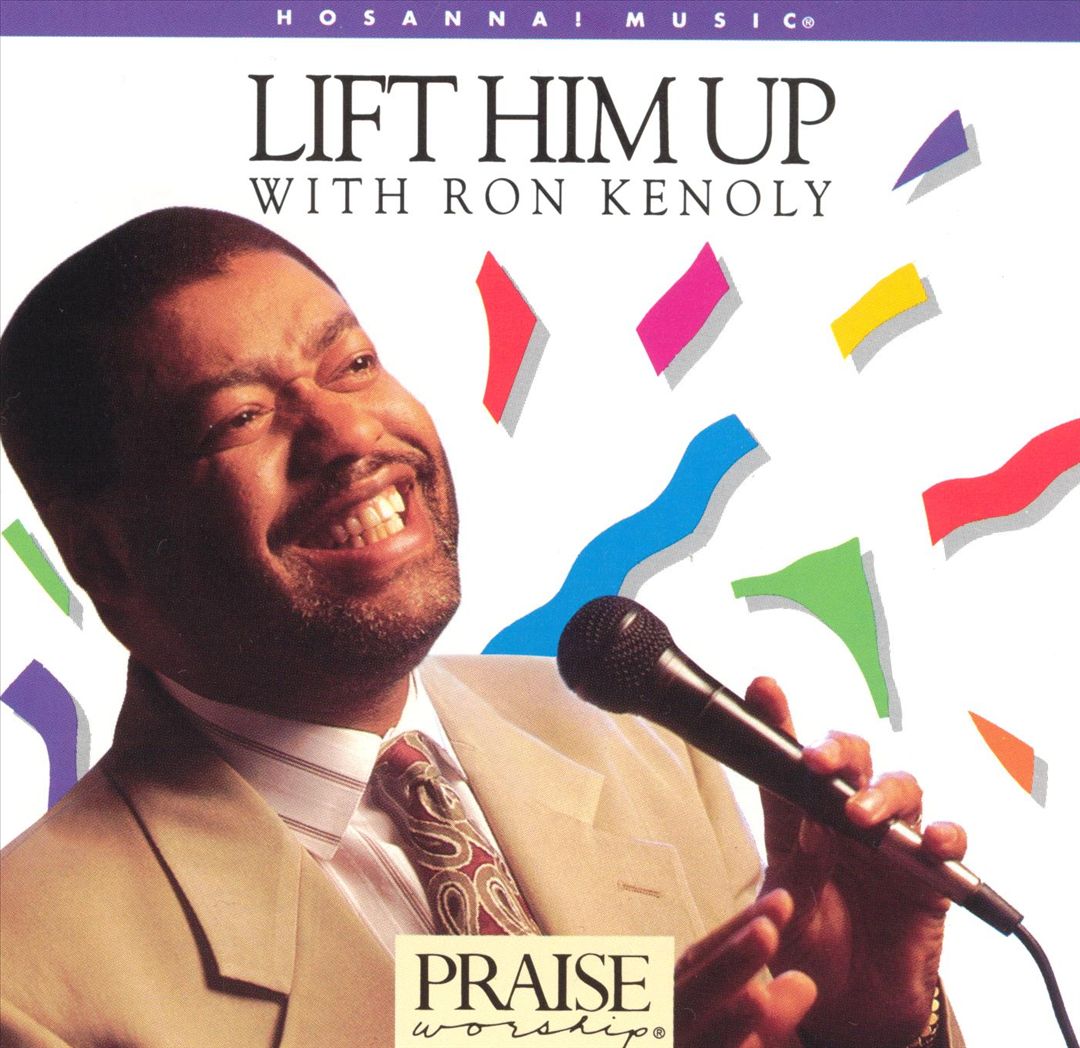 I still get pumped up when I put Lift Him Up in my car stereo, crank the volume, and cruise down the highway!
There is a lot of music that has influenced me over the years, but I think I'm going to wrap up this series with one more post where I'll share some of my personal thoughts and observations about music in the church.
Lloyd
---
In the meantime, here are three more of my favorite Ron Kenoly songs.
This is one of the first songs I heard him sing. I tried it with my team a couple of times, but it's HARD! I still love it…
---
This one was part of an Easter musical we did one year and we pulled it out of the musical and did it quite a bit after that. I don't think we ever did the beginning part, even though it adds to the power of the song…
---
This is one we saved for special occasions like our outdoor concert in the park that we did annually for a few years. Man this song is fun! Our drummer loved it, but I never felt I could do it justice…