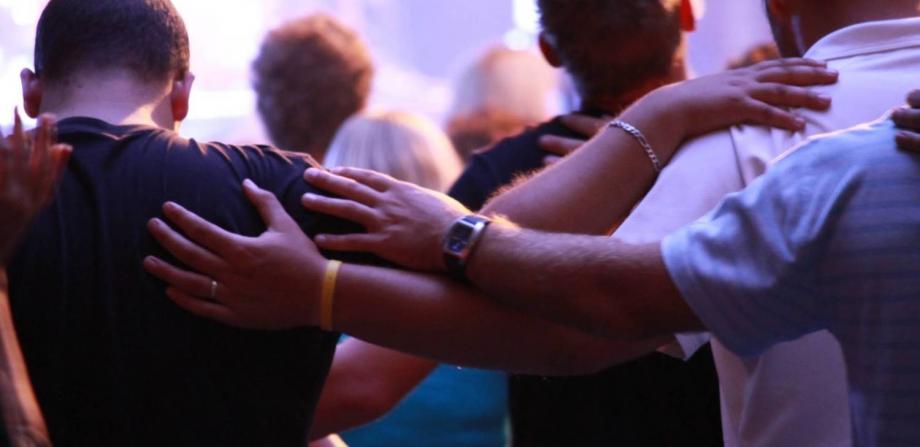 I was invited to lunch by a man in my church. He had something on his mind concerning our worship services that he wanted to talk to me about. We set a time and place. I could hardly wait to get with him because these lunches are always such fun for worship leaders. (Can you hear my sarcastic tone of voice?)
Anyway, as it turns out, this one went pretty well. I've had worse. Plus, he paid. But there was something about our worship services that he was asking me to change. Every week, sometime during the service, I would welcome people and ask them to get acquainted with the people around them. To introduce themselves if there was someone they didn't know. This item appeared on my service plan as "Meet & Greet."
Creative, right?
He wanted me to stop doing it.
What I found interesting was his reason. It seems he loved the flow of our worship time. He explained to me how the music would lead him to worship. He could let the world slip away and feel truly intimate with God. But just when he was feeling close to God he would be interrupted by all the people around him meeting and greeting. It was a real distraction to his worship.
This conversation occurred many years ago. Since then we have, for many other reasons, discontinued the "Meet & Greet" time. But there is a part of me that would like to bring it back. I understand that it's one of the most uncomfortable moments during a service for guests. I'm not excited about infecting everyone during cold and flu season. I recognize that it feels artificial and forced.
But I thought of it as a symbolic ritual of something I believe is very important to the corporate worship experience of the church. Something I believe the man who took me to lunch completely missed.
It's this: Worship isn't just vertical. It's also horizontal.
Corporate worship specifically is about the body of Christ coming together to express our unity in worship. You can have your "just-Jesus-and-me" times any time and place you and he agree on. But something different happens when we worship together.
Last Sunday we were singing one of my favorite new songs. As we were singing, Kathie nudged me and pointed out a man across the aisle. This guy had a stroke just a couple weeks before and had been in pretty bad shape. But he has experienced a remarkable recovery and was standing there in the congregation singing his praises. I made my way over to him, put my arm around him in sort of "man hug" and told him how happy I was to see him here. He agreed. He was happy to be here as well. Really happy! This happened as we were singing, "This is your family, Stretching as far as I can see. I'm right where I'm meant to be once again…"
I love that song!
This small interaction was most assuredly not an interruption to my worship. In fact, it was probably the most worshipful thing I did during the whole service.
What glorifies God more than his followers loving one another?
I'll answer that one for you: nothing.
We definitely need our private times of worship. Do it daily, hourly, every moment of every day. But not when you're together with the rest of the church. It's not private there, it's corporate.
If your worship is only for your benefit, I have to ask: who are you really worshiping?
I'm not really campaigning to bring back the "Meet & Greet" time. It needed to go away.
But not because it interrupts my worship.
Lloyd